---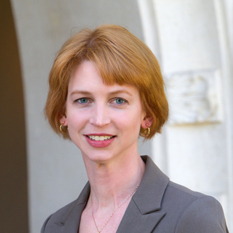 AGU 2013: Citizen Science in the Era of Big Data
Posted by Emily Lakdawalla
11-12-2013 15:12 CST
Topics: citizen science, conference report
On Friday at the American Geophysical Union meeting in San Francisco, I'm co-chairing an oral session titled "ED51: Era of Citizen Science: Intersection of Outreach, Scientific Research and Big Data." It's about the myriad ways in which members of the public are making positive contributions to science. These kinds of interactions benefit both scientific research and the public. The session begins at 8:00 a.m. on Friday, and I hope to see some readers there! There is a related poster session as well. I think there are plans for poster presenters to give very brief spiels about their work in front of their posters at 11:00 a.m.
The oral session will not be livestreamed or recorded, which is sort of sad because this session is one that the public would be very interested in. Here are all the talks and poster titles; I include their abstracts below the list, with links to where you can learn more about each project. Some of the posters are available for download as e-Posters. It doesn't look like I can link directly to them, unfortunately, so I'm just noting the presence of e-Posters at the end of those talk titles.
Oral presentations (Moscone West 2016)
8:00: Pamela Gay: Designing a Virtual Research Facility to motivate Professional-Citizen Collaboration
8:15: Padma Yanamandra-Fisher: Leveraging Social Media for Pro-Am Collaborations: Support for C/2012 S1 (ISON) Observing Campaign
8:25: Arfon Smith: Zooniverse - Real science online with more than a million people.
8:40: Liz Macdonald: Aurorasaurus: Citizen Scientists Experiencing Extremes of Space Weather
8:50: Sylvain Bouley: Vigie-Ciel: a French citizen network to study meteors and meteorites
9:00: Paul Higgins: The Big, the Bad, and the Ugly: Citizen scientist sunspot classification with Sunspot Zoo
9:10: Laura Trouille: Enabling the Public to Experience Science from Beginning to End
9:25: Levi Simons: The Global Sensor Web: A Platform for Citizen Science
9:40: John Keller: Establishing a Network of Citizen Scientists to Measure Trans-Neptunian Objects
9:50: Sean O'Connor: National Geographic FieldScope: Tools for Engaging a Range of Audiences in Citizen Science
Poster presentations (Friday morning, 8:00-12:20, ED51A)
B. Branch: International outreach for promoting open geoscience content in Finnish university libraries – libraries as the advocates of citizen science awareness on emerging open geospatial data repositories in Finnish society
Constance Walker: The International Globe at Night Citizen-Science Campaign: Shedding Light on Light Pollution (ePoster)
L. Barnett: Meaningful public participation in scientific research: How to build an effective site-based long-term education program (ePoster)
T. Crimmins: How do modes of public engagement impact the development of robust data sets for climate change research?
M. Gibbs: Collaboration in teacher workshops and citizen science
R. Le Bras: Establishing a Dynamic Database of Blue and Fin Whale Locations from Recordings at the IMS CTBTO hydro-acoustic network. The Baleakanta Project.
F. Courboulex: A Global Network for Educational Seismology ready to be used by everyone (ePoster)
M. Beasley: AsteroidZoo: A New Zooniverse project to detect asteroids and improve asteroid detection algorithms.
J. Raney: Using improved technology for widespread application of a geological carbon sequestration study (ePoster)
O. Lücke: Using Social Networks to Educate Seismology to Non-Science Audiences in Costa Rica
R. Bossu: Harnessing the Collective Power of Eyewitnesses for Improved Earthquake Information (ePoster)
Oral Session Abstracts
8:00: Designing a Virtual Research Facility to motivate Professional-Citizen Collaboration (Invited)
P. Gay
In order to handle the onslaught of data spilling from telescopes on the Earth and on orbit, CosmoQuest has created a virtual research facility that allows the public to collaborate with science teams on projects that would otherwise lack the necessary human resources. This second-generation citizen science site goes beyond asking people to click on images to also engaging them in taking classes, attending virtual seminars, and participating in virtual star parties. These features were introduced to try and expand the diversity of motivations that bring people to the project and to keep them engaged over time – just as a research center seeks to bring a diversity of people together to work and learn over time. In creating the CosmoQuest Virtual Research Facility, we sought to answer the question, "What would happen if we provided the public with the same kinds of facilities scientists have, and invite them to be our collaborators?" It had already been observed that the public readily attends public science lectures, open houses at science facilities, and education programs such as star parties. It was hoped that by creating a central facility, we could build a community of people learning and doing science in a productive manner. In order to be successful, we needed to first create the facility, then test if people were coming both to learn and to do science, and finally to verify that people were doing legitimate science. During the past 18 months of operations, we have continued to work through each of these stages, as discussed talk. At this early date, progress is on-going, and much research remains to be done, but all indications show that we are on our way to building a community of people learning and doing science. During 2013, a series of studies looked at the motivations of CosmoQuest users, as well as their forms of site interactions. During this talk, we will review these results, as well as the demographics of our user population.
8:15: Leveraging Social Media for Pro-Am Collaborations: Support for C/2012 S1 (ISON) Observing Campaign
P. A. Yanamandra-Fisher
The interactions of amateur astronomers with professional astronomers have changed significantly in the digital era, from an occasional interaction of exchanging individual images to a sustained collaboration to coordinated global networks of amateur astronomers. Today, amateur astronomers, with sophisticated equipment and software, provide several valuable resources to the professional observers/astronomers: a large source of manpower, or extension of the professional astronomer's group; a vast collection of data that provides both legacy and temporal information and finally, as ambassadors of science, help build bridges between the scientific and public communities. From the professional astronomer/scientist's perspective, given the vast amounts of data acquired through various projects, the natural progression to interactive collaborations between these two communities is tremendously beneficial. The inclusion of the public in this exciting format of interactions between the professional and amateur community is the third component of synergistic science. The concept of Citizen Science, of allowing the public to perform simple visual examination of vast data sets according to a set of guidelines, is now becoming multi-dimensional, corresponding to the experience level of participants in the project. I will highlight a current project that leverages the collaboration between professional and amateur astronomers; and the use of social media to include various components of the public: Comet ISON Observing Campaign (CIOC). From the initial discovery of comet C/2012 S1 (ISON) by Russian amateur astronomers in September 2012, to the present day, amateur astronomers provide valuable resources of global coverage, data, and legacy knowledge to the professional community. The Comet ISON Observing Campaign (CIOC) goals are: (i) a detailed characterization of a subset of comets (sun grazers) that are usually difficult to identify and study in the few hours before their demise; and (ii) facilitate collaborations between various investigators for the best science possible. One of the tangible products is the creation of CIOC_ISON, a professional-amateur astronomer collaboration network established on Facebook, with members from the scientific, amateur, science outreach/education, public from around the globe and a Pinterest presence. Members, by invitation or request, provide the details of their equipment, location and observations and post their observations to both share and provide a forum for interactive discussions. Guidelines for observations and their logs are provided and updated as deemed necessary by the scientists for useful data. The long lead time between initial discovery of C/ISON in September 2012 and its perihelion in November 2013 provides a rare opportunity for the scientific and amateur astronomer communities to study a sungrazer comet on its initial (and possibly) only passage through the inner solar system. These collaborations are changing the paradigm of research.
8:25: Zooniverse - Real science online with more than a million people. (Invited)
A. Smith; S. Lynn; C. Lintott; L. Whyte; K. A. Borden
The Zooniverse began in 2007 with the launch of Galaxy Zoo, a project in which more than 175,000 people provided shape analyses of more than 1 million galaxy images sourced from the Sloan Digital Sky Survey. These galaxy 'classifications', some 60 million in total, have since been used to produce more than 50 peer-reviewed publications based not only on the original research goals of the project but also because of serendipitous discoveries made by the volunteer community. Based upon the success of Galaxy Zoo the team have gone on to develop more than 25 web-based citizen science projects, all with a strong research focus in a range of subjects from astronomy to zoology where human-based analysis still exceeds that of machine intelligence. Over the past 6 years Zooniverse projects have collected more than 300 million data analyses from over 1 million volunteers providing fantastically rich datasets for not only the individuals working to produce research from their project but also the machine learning and computer vision research communities.This talk will focus on the core 'method' by which Zooniverse projects are developed and lessons learned by the Zooniverse team developing citizen science projects across a range of disciplines.
8:40: Aurorasaurus: Citizen Scientists Experiencing Extremes of Space Weather
E. MacDonald; M. Hall; A. Tapia
Aurorasaurus is a new citizen science mapping platform to nowcast the visibility of the Northern Lights for the public in the current solar maximum, the first with social media. As a recently funded NSF INSPIRE program, we have joint goals among three research disciplines: space weather forecasting, the study of human-computer interactions, and informal science education. We will highlight results from the prototype www.aurorasaurus.org and outline future efforts to motivate online participants and crowdsource viable data. Our citizen science effort is unique among space programs as it includes both reporting observations and data analysis activities to engage the broadest participant network possible. In addition, our efforts to improve space weather nowcasting by including real-time mapping of ground truth observers for rare, sporadic events are a first in the field.
8:50: Vigie-Ciel: a French citizen network to study meteors and meteorites
S. Bouley; B. Zanda; F. Colas; J. Vaubaillon; C. Marmo; P. Vernazza; J. Gattacceca
Vigie Ciel is a french citizen network supported by the Muséum National d'Histoire Naturelle (MNHN) and the Université Paris-Sud (UPsud). It is based on the scientific FRIPON program developed by Paris Observatory (Fireball Recovery and Planetary Inter Observation Network) which has for main goal to (i) determine the source region(s) of the various meteorite classes, (ii) collect both fresh and rare meteorite types and (iii) perform scientific outreach. This will be achieved by building the densest camera network in the world, based on state of the art technologies and associated with a participative network for meteorite recovery. We propose to install a network of 100 digital cameras covering the entire French territory to compute impact locations with accuracy of the order of one kilometer. Considering that there are 5 to 25 falls over France per year (~15 on average), during the same time, we will observe ~50 falls out of which we realistically expect to find 10 meteorites. Our project is original in several ways. (i) It is inter-disciplinary, involving experts in meteoritics, asteroidal science as well as fireball observation and dynamics. It will thus create new synergies between prominent institutions and/or laboratories, namely between MNHN, Paris Observatory and Université Paris-Sud in the Parisian region; and between CEREGE and LAM in the Provence region. Overall, scientists from over 25 laboratories will be involved, covering a mix of scientific disciplines and all the regions of France. (ii) It will generate a large body of data, feeding databases of interest to several disciplines (e.g. bird migration, variations of the luminosity of the brightest stars, observation of space debris, meteorology...). (iii) It will for the first time involve the general public (including schools) in the search for the meteorite falls, thus boosting the interest in meteorite and asteroid related science.
9:00: The Big, the Bad, and the Ugly: Citizen scientist sunspot classification with Sunspot Zoo
P. A. Higgins; D. O'Callaghan; D. Perez-Suarez; J. Roche; K. D. Leka; G. Barnes; G. L. Slater; S. Murray; P. Gallagher
It is not currently possible to reliably forecast the occurrence of solar flares. To date, one of the best predictors for the occurrence of flares is that a sunspot group has already produced large flares. Without knowledge of prior activity, the best predictions are generally achieved by systems using human-based visual recognition (e.g., human expert forecasters). This project explores the possibility of using `the crowd' to feed information to a forecasting algorithm to improve the current state of flare prediction. The aims of Sunspot Zoo are: to create a crowd-sourced sunspot group complexity ranking; to test if complexity predicts flaring; to stimulate interest in solar physics and citizen science in school students and the public. Sunspot Zoo will soon be made available through Zooniverse.org to allow large-scale participation. An outreach program will bring Sunspot Zoo to schools in Ireland this Autumn.
9:10: Enabling the Public to Experience Science from Beginning to End (Invited)
L. Trouille; Y. Chen; C. Lintott; S. Lynn; B. Simmons; A. Smith; C. Tremonti; L. Whyte; K. Willett; M. Zevin; G. Science Team & Moderator Team
In this talk we present the results of an experiment in collaborative research and article writing within the citizen science context. During July-September 2013, astronomers and the Zooniverse team ran Galaxy Zoo Quench, investigating the mechanism(s) that recently and abruptly shut off star formation in a sample of post-quenched galaxies. Through this project, the public had the opportunity to experience the entire process of science, including galaxy classification, reading background literature, data analysis, discussion, debate, drawing conclusions, and writing an article to submit to a professional journal. The context was galaxy evolution, however, the lessons learned are applicable across the disciplines. The discussion will focus on how to leverage online tools to authentically engage the public in the entire process of science.

Trouille added: Quench has now entered the final phase of data analysis, with the public working as a team with astronomers to put the final touches on their analyses and results. Soon they'll start the process of collaboratively writing up their results, using an online platform called Authorea. The resulting Quench article will then be submitted to a professional, refereed journal for publication. Zooniverse is already on the lookout for the next dataset and research question that could drive a second experiment of this type. If you have an idea, please send an email to Laura Trouille. Because Zooniverse has projects across the sciences, we are definitely not limited to only astronomy-based projects.
9:25: The Global Sensor Web: A Platform for Citizen Science (Invited)
A. L. Simons
The Global Sensor Web (GSW) is an effort to provide an infrastructure for the collection, sharing and visualizing sensor data from around the world. Over the past three years the GSW has been developed and tested as a standardized platform for citizen science. The most developed of the citizen science projects built onto the GSW has been Distributed Electronic Cosmic-ray Observatory (DECO), which is an Android application designed to harness a global network of mobile devices, to detect the origin and behavior of the cosmic radiation. Other projects which can be readily built on top of GSW as a platform are also discussed.
9:40: Establishing a Network of Citizen Scientists to Measure Trans-Neptunian Objects (Invited)
J. M. Keller; M. W. Buie
The Research and Education Cooperative Occultation Network (RECON) is an innovative citizen science project to determine the sizes of trans-Neptunian objects (TNOs) and in particular cold classical Kuiper Belt Objects (KBOs). The project currently involves a pilot network of fourteen communities located north and south of Reno, Nevada (from Tulelake, CA to Tonopah, NV) that have been provided with telescope and camera equipment to record occultation data when TNOs and main belt asteroids pass in front of background stars. Current uncertainties in TNO positions and stellar astrometry limit accurate occultation predictions for TNOs. To address this challenge, RECON will establish a "picket-fence" of observers every 50 km spread over a 2,000-km baseline. When fully scaled, RECON will involve over forty communities stretching across the Western United States from its border with Canada to Mexico. See map for current telescope sites (green and yellow), planned telescope sites (blue), and shadow path for a 100 km object. The pilot RECON network has been established as a proof-of-concept study for this project. Teachers, amateur astronomers, and community members from California and Nevada were recruited via emails, phone, and face-to-face visits during two trips in Fall 2012. Telescope and camera equipment was tested and delivered to each community in Winter 2013. In April, representatives from each community brought this equipment to a four-day intensive training workshop in Carson City. Since the workshop, RECON has conducted five coordinated occultation campaigns involving Pluto and several main belt asteroids to demonstrate the effectiveness and integrity of the network. In addition to presenting results from these observation campaigns, we will describe lessons learned about recruitment, preparation, and retention of citizen scientists from rural communities to conduct authentic astronomy research. We will also discuss plans for scaling up the full RECON network. Finally, we will frame the RECON project in the broader context of citizen science efforts. This material is based upon work supported by the National Science Foundation under Grant No. AST-1212159. Any opinions, findings and conclusions or recommendations expressed in this material are those of the author(s) and do not necessarily reflect the views of the National Science Foundation (NSF).
9:50: National Geographic FieldScope: Tools for Engaging a Range of Audiences in Citizen Science
S. OConnor; E. Takaki
Recognizing the promise of projects that engage non-scientists in scientific research as a context for informal science learning, National Geographic set out in 2009 to develop a technology infrastructure to support public participation in scientific research (PPSR), or citizen science, projects. As a result, NG has developed a web-based platform called FieldScope to host projects in which geographically distributed participants submit local observations or measurements to a shared database. This project is motivated by the observation that historically citizen science initiatives have been siloed using different technologies, and that these projects rarely provide participants with the opportunity to participate in data analysis or any other aspects of the scientific process except for collecting and contributing data. Therefore, FieldScope has been designed to support data visualization and analysis using geospatial technologies and aims to develop social networking tools for communicating and discussing findings. Since educational impact is the project's primary priority, FieldScope is also being designed with usability by novices in mind. In addition to engaging novices in participation in citizen science, the design of the application is also meant to engage students and others in working with geospatial technologies, in this case, web-based GIS. The project's goal is to create a single, powerful infrastructure for PPSR projects that any organization can use to create their own project and support their own community of participants. The FieldScope environment will serve as a hosting environment for PPSR projects following the model of hosted communities of practice that has become widespread on the web. The goal is to make FieldScope a publicly-available resource for any PPSR project on a no- or low-cost basis. It will also make synergies possible between projects that are collecting related data in the same geographic area. NG is now in the fourth year of an NSF grant to bring this vision for FieldScope to life. The project is structured around key collaborations with "conveners" of existing citizen science initiatives. These existing initiatives include Project BudBurst, the Association of Zoos and Aquariums FrogWatch USA, and the Alice Ferguson Fund's Trash Free Potomac Initiative. These groups are serving as testbed partners, building their citizen science projects with the FieldScope development tools and hosting their communities within the FieldScope infrastructure. Through outcomes research and evaluation, these testbeds will provide much-needed evidence about the value of citizen science for learning and the conditions that can maximize those outcomes.Presenters will share findings to date of the project, including a demonstration of the technology using examples from our convening partners from the NSF project, as well as other communities using FieldScope, ranging from citizen science initiatives in the Yukon River watershed aimed at engaging indigenous Alaskan populations to a wide-spread initiative across the Chesapeake Bay watershed designed for students and environmental education program participants.
Poster Abstracts
International outreach for promoting open geoscience content in Finnish university libraries – libraries as the advocates of citizen science awareness on emerging open geospatial data repositories in Finnish society
B. D. Branch; A. M. Rousi; N. Kong; M. Fosmire
In their Finnish National Spatial Strategy 2010-2015 the Finland's Ministry of Agriculture and Forestry delineated e.g. that spatial data skills should support citizens everyday activities and facilitate decision-making and participation of citizens. Studies also predict that open data, particularly open spatial data, would create, when fully realizing their potential, a 15% increase into the turnovers of Finnish private sector companies. Finnish libraries have a long tradition of serving at the heart of Finnish information society. However, with the emerging possibilities of educating their users on open spatial data a very few initiatives have been made. The National Survey of Finland opened its data in 2012. Finnish technology university libraries, such as Aalto University Library, are open environments for all citizens, and seem suitable of being the first thriving entities in educating citizens on open geospatial data. There are however many obstacles to overcome, such as lack of knowledge about policies, lack of understanding of geospatial data services and insufficient know-how of GIS software among the personnel. This framework examines the benefits derived from an international collaboration between Purdue University Libraries and Aalto University Library to create local strategies in implementing open spatial data education initiatives in Aalto University Library's context. The results of this international collaboration are explicated for the benefit of the field as a whole.
The International Globe at Night Citizen-Science Campaign: Shedding Light on Light Pollution (ePoster)
C. E. Walker; S. M. Pompea
For 8 years now, the Globe at Night campaign has invited citizen-scientists worldwide to measure and record the brightness of their night sky by hunting for the faintest stars in a particular constellation. Students for science projects and scientists for research use the data to monitor levels of brightness or "light pollution" around the world. They also use the Globe at Night data to understand light pollution's effects on energy consumption, plants, wildlife and human health, as well as our ability to enjoy a starry night sky. The dates of the campaign for 2014 have been extended to every month during the year. Ten days each month (when the Moon is not up between 8pm and 10pm) are the recommended times to take measurements for the campaign. However, one can participate at other times and dates, as long as the Moon is not in the night sky and it is more than an hour after sunset or more than an hour before sunrise. New in 2014 will be an Android app that will allow you to input visual measurements anytime the Moon is not up. Also possibly included will be an iPhone app that will take sky brightness measurements. The campaign dates and the 5 easy steps to participating in the campaign are listed at www.globeatnight.org. You do not need to register. Once on the report page, you enter your location, date and time (automatic for a smart device). You find the constellation of the month in the night sky. (Help is on the website.) Then you choose which chart looks most like what you see toward the constellation. Choose the icon for how clear or cloudy it is and hit the submit button and you are done! The fifth step is returning later to the website to compare your observations on the world map to others from around the globe. Included on the Globe at Night website are many helpful resources and tools from finding the constellations used in the campaign, to understanding concepts like light pollution, to games that test your expertise in choosing "limiting magnitudes". The map app provides an easy way to map data points for any area in the world. "Dark Skies Rangers" activities used in grades 4-14 provide a foundational basis for and extensions to the campaign, if educators so choose. In this presentation, we will address how Globe at Night is evolving to improve upon recruitment, incentivization, enactment, science standards, assessment and sustainability.
Meaningful public participation in scientific research: How to build an effective site-based long-term education program (ePoster)
L. Barnett
Many site-based educators (Wildlife Refuges, nature centers, Cooperative Extension Programs, schools, arboretums) struggle with developing and implementing cohesive long-term scientific monitoring projects into their existing outreach programming. Moreover, projects that are not meaningful to participants often have little or no sustainable long-term impact. Programs proven most effective are those which 1.) engage the participants in the study design and implementation process, 2.) answer a scientific question posed by site leaders; the data collected supports USA-NPN efforts as well as related site management and monitoring questions, 3.) are built into existing outreach and education programs, using phenology as a lens for understanding both natural and cultural history, and 4.) consistently share outcomes and results with the participants. The USA National Phenology Network's (USA-NPN) Education Program provides phenology curriculum and outreach to educators in formal, non-formal, and informal settings. Materials are designed to serve participants in grades 5-12, higher education, and adult learners. Phenology, used as a lens for place-based education, can inform science, environmental, and climate literacy, as well as other subject areas including cultural studies, art, and language arts. The USA-NPN offers consultation with site leaders on how to successfully engage site-based volunteers and students in long-term phenological studies using Nature's Notebook (NN), the professional and citizen science phenology monitoring program. USA-NPN education and educator instruction materials are designed and field-tested to demonstrate how to implement a long-term NN phenology-monitoring program at such sites. These curricula incorporate monitoring for public visitors, long-term volunteers, and school groups, while meeting the goals of USA-NPN and the site, and can be used as a model for other public participation in science programs interested in achieving similar sustainable results. Encouraging long-term data collection, interaction between educators, and offering information about how educators can ask and answer science questions is a key component to meaningfully engaging participants in long-term scientific participation. Evaluation data collected during a two-year initial implementation plan at a demonstration garden site inclusive of these four engagement strategies reflect these findings. Thirty percent of year one participants were very likely to continue NN observations while 48% of year two participants were very likely to continue with the project. Forty percent of participants were very likely to attend an advanced training on NN and 55% of second year participants responded positively. Students better understood phenology's relationship to gardening. Comments included: "…makes you more aware," "Very informative… motivate(s) me to record more than…when I hear the first cicada," and "Phenology touches everything…brings to light…connecting you already know…tests your new insights [that will] make it more meaningful."In conclusion, effective education materials holistically and explicitly incorporate personal meaning. Directed content creation helps form an engaged participant base.
How do modes of public engagement impact the development of robust data sets for climate change research?
T. M. Crimmins; A. Rosemartin
Engaging non-scientists in data collection through formally organized programs, referred to as Public Participation in Scientific Research (PPSR), has proven to be a successful solution for providing data that are critical to natural resource management and to improving scientific understanding. The data sets that these programs yield often represent scales far beyond what science or management budgets could allow. The long-term success of such programs hinges on their abilities to maintain participants in generating high-quality, reliable data. We propose that participants' retention rates, activity level, and data quality may be related to the level of support and contact they receive from program staff or representatives. The USA National Phenology Network's national-scale plant and animal phenology observation program, Nature's Notebook, has been active since 2009. This program engages thousands of citizen scientists in tracking plant and animal life cycle activity over the course of the year. The program is designed such that all information participants need to register, learn the observation protocols and necessary details to participate, and submit observations is available online. Participants may contact USA-NPN staff for assistance as needed; otherwise, the primary form of contact that these participants receive is email newsletters including updates, data summaries, news tidbits, and relevant articles from USA-NPN staff. In an alternative model of participation, many established groups and organizations, including Master Gardener chapters, nature centers, arboreta, National Parks, and National Wildlife Refuges, have chosen to engage groups of individuals locally in tracking phenology using Nature's Notebook. Though these participants receive the same support and communications from USA-NPN staff, what sets these groups apart from individuals participating in Nature's Notebook independently is the additional face-to-face contact, interaction, and support that they receive from their local group leader and other group members.We chose to compare the quantity and quality of observations yielded by participants in Nature's Notebook via these two models, recognizing that these models are common within the field of Public Participation in Scientific Research (PPSR). We considered several data quantity metrics, the number of volunteer observers recruited, observer activity level and annual retention rates, as well as a single measure of data quality, the certainty with which the onset date for a life cycle stage can be calculated.Though the number of individuals participating in Nature's Notebook directly is nearly ten times higher than the number of individuals participating through a local group, retention rates, activity levels, and data quality are all significantly higher among participants working through a local group. However, the costs associated with maintaining these groups is also greater. In this presentation, we will articulate the costs and benefits of both models in terms of data yielded, staff time necessary to support, science outcome, and other costs and benefits.
Collaboration in teacher workshops and citizen science.
M. G. Gibbs; S. Buxner; P. Gay; D. A. Crown; G. Bracey; N. Gugliucci; K. Costello; E. Reilly
The Moon and Earth system is an important topic for elementary and middle school science classrooms. Elementary and middle school teachers are challenged to keep current in science. The Planetary Science Institute created a program titled Workshops in Science Education and Resources (WISER): Planetary Perspectives to assist in-service K-12 teachers with their knowledge in earth and space science, using up-to-date science and inquiry activities to assist them in engaging their students. To augment the science and add a new aspect for teacher professional development, PSI is working in a new partnership collaborating with the Cosmoquest project in engaging teachers in authentic inquiry of the Moon. Teachers now learn about the Moon from PSI scientists and education staff and then engage in inquiry of the Moon using CosmoQuest's online citizen science project MoonMappers and its accompanying classroom curriculum TerraLuna. Through MoonMappers, teachers and students explore the lunar surface by viewing high-resolution pictures from the Lunar Reconnaissance Orbiter and marking craters and other interesting features. In addition, TerraLuna provides a unit of inquiry-based activities that bring MoonMappers and its science content into the classroom. This program addresses standards teachers need to teach and helps them not only teach about the Moon but also engage their students in authentic inquiry of the lunar surface.
Establishing a Dynamic Database of Blue and Fin Whale Locations from Recordings at the IMS CTBTO hydro-acoustic network. The Baleakanta Project.
R. J. Le Bras; H. Kuzma
Falling as they do into the frequency range of continuously recording hydrophones (15-100Hz), blue and fin whale songs are a significant source of noise on the hydro-acoustic monitoring array of the International Monitoring System (IMS) of the Comprehensive Nuclear Test Ban Treaty Organization (CTBTO). One researcher's noise, however, can be a very interesting signal in another field of study. The aim of the Baleakanta Project is to flag and catalogue these songs, using the azimuth and slowness of the signal measured at multiple hydrophones to solve for the approximate location of singing whales. Applying techniques borrowed from human speaker identification, it may even be possible to recognize the songs of particular individuals. The result will be a dynamic database of whale locations and songs with known individuals noted. This database will be of great value to marine biologists studying cetaceans, as there is no existing dataset which spans the globe over many years (more than 15 years of data have been collected by the IMS). Current whale song datasets from other sources are limited to detections made on small, temporary listening devices. The IMS song catalogue will make it possible to study at least some aspects of the global migration patterns of whales, changes in their songs over time, and the habits of individuals. It is believed that about 10 blue whale "cultures" exist with distinct vocal patterns; the IMS song catalogue will test that number. Results and a subset of the database (delayed in time to mitigate worries over whaling and harassment of the animals) will be released over the web. A traveling museum exhibit is planned which will not only educate the public about whale songs, but will also make the CTBTO and its achievements more widely known. As a testament to the public's enduring fascination with whales, initial funding for this project has been crowd-sourced through an internet campaign.
A Global Network for Educational Seismology ready to be used by everyone (ePoster)
F. Courboulex; j. Bérenguer; A. Tocheport; Y. Esnault; C. Larroque; F. Jouffrey; G. Nolet; A. Deschamps; A. Sladen; J. Balestra
The French 'Sismos à l'Ecole' (Seismology at School or SaE) network currently comprises 60 seismic stations installed in French high schools: 40 inside France and 20 around the world (including the 'La Perouse' school in San Francisco). At this moment the network is mainly composed of 3-component digital stations with a broad-band sensor. All data have open access through a website. Seismograms are used by students, teachers and researchers. In addition to this worldwide permanent backbone we are developing a secondary network with a simpler low-cost station: a basic digitizer with a one-component sensor that can be fixed to the wall of a school. The data of these stations are also freely available in real time and permit the development of student projects on seismology and seismic risk in a larger number of schools. The SaE network currently involves about 100 secondary teachers, as well as 20 researchers motivated to give students practical experience on a broad range of topics involving several disciplines in secondary education (geology, physics, geography, technology ...). The network is a starting point for more advanced educational activities such as the processing and interpretation of real data, quality assessment, and use of databases. In addition it promotes the awareness of seismic risk. We invite all the teachers and researchers around the world who would like to do experimental seismology with their students to use the data and the tools on the website that are in both a French and an English version. For the past 2 years, SaE has also been expanding through the European NERA project, which aim is to share data and experience in educational seismology in Europe and abroad. We shall soon add a new component 'Adopt a Mermaid' - in which classes can follow the new floating seismometers developed at Geoazur (see session S008) and deployed in the Mediterranean and Indian Ocean, try to predict their trajectories and learn about the ocean currents, as well as download seismograms by satellite transmission.
AsteroidZoo: A New Zooniverse project to detect asteroids and improve asteroid detection algorithms.
M. Beasley; C. A. Lewicki; A. Smith; C. Lintott; E. Christensen
We present a new citizen science project: AsteroidZoo. A collaboration between Planetary Resources, Inc., the Zooniverse Team, and the Catalina Sky Survey, we will bring the science of asteroid identification to the citizen scientist. Volunteer astronomers have proved to be a critical asset in identification and characterization of asteroids, especially potentially hazardous objects. These contributions, to date, have required that the volunteer possess a moderate telescope and the ability and willingness to be responsive to observing requests. Our new project will use data collected by the Catalina Sky Survey (CSS), currently the most productive asteroid survey, to be used by anyone with sufficient interest and an internet connection. As previous work by the Zooniverse has demonstrated, the capability of the citizen scientist is superb at classification of objects. Even the best automated searches require human intervention to identify new objects. These searches are optimized to reduce false positive rates and to prevent a single operator from being overloaded with requests. With access to the large number of people in Zooniverse, we will be able to avoid that problem and instead work to produce a complete detection list. Each frame from CSS will be searched in detail, generating a large number of new detections. We will be able to evaluate the completeness of the CSS data set and potentially provide improvements to the automated pipeline. The data corpus produced by AsteroidZoo will be used as a training environment for machine learning challenges in the future. Our goals include a more complete asteroid detection algorithm and a minimum computation program that skims the cream of the data suitable for implemention on small spacecraft. Our goal is to have the site become live in the Fall 2013.

See also: Planetary Resources Partners with NASA to Crowdsource Asteroid Detection
Planetary Resources Calls on Citizens of Earth to Aid in Planetary Defense
Using improved technology for widespread application of a geological carbon sequestration study (ePoster)
J. Raney
The Kansas Geological Survey is part of an ongoing collaboration between DOE-NETL, academia, and the petroleum industry to investigate the feasibility of carbon utilization and storage in Kansas. Latest findings in the 25,000 mi2 study area in southern Kansas estimate CO2 storage capacity ranges from 8.8 to 75.5 billion metric tons in a deep Lower Orodovican-age Arbuckle saline aquifer. In addition, an estimated 100 million tonnes of CO2 could be used for extracting additional oil from Kansas' fields, making transitions to carbon management economic. This partnership has a rare opportunity to synchronize abundant, yet previously disseminated knowledge into a cohesive scientific process to optimize sequestration site selection and implementation strategies. Following a thorough characterization, a small-scale CO2 injection of 70,000 tonnes will be implemented in Wellington Field in Sumner County, including a five-plot miscible CO2-EOR flood of a Mississippian reservoir followed by the underlying Arbuckle saline aquifer. Best practices and lessons learned from the field study will improve estimates on CO2 storage capacity, plume migration models, and identify potential leakage pathways to pursue safe and effective geological carbon sequestration at commercial scales.A highly accessible and multifunctional online database is being developed throughout the study that integrates all acquired geological, physical, chemical, and hydrogeologic knowledge. This public database incorporates tens of thousands of data points into easily viewable formats for user downloads. An Interactive Project Map Viewer is a key mechanism to present the scientific research, and will delineate compartment candidates and reservoirs matching reference criteria or user defined attributes. This tool uses a familiar pan and zoom interface to filter regional project data or scale down to detailed digitized information from over 3,300 carefully selected preexisting Kansas wells. A Java-based log analysis program can combine public LAS data with privately owned digital petrophysical information to create refined cross sections with details on lithology and geochemistry. The interactive mapper displays geophysical surveys such as depth and time converted 3D seismic, gravity, magnetic, remote sensing, simulations, regional geologic base layers, and launches web-based well profile tools. Geocelluar models that demonstrate porosity, fault boundaries, seal continuity, and other hydrostratigraphic parameters will illustrate the presence of aquifers and caprocks. Dynamic models will use this input to simulate in situ CO2 plume migration and entrapment mechanisms over time. Additional outreach activities such as core workshops that showcase geological samples, conference presentations to describe technology experiences, and publishing peer-review journal articles will ensure the scientific research is delivered to the general public and useful in academia. Next steps will seek to enhance the current 3D depiction of the subsurface, leading to a direct visual connection between conceptual models and their supporting scientific evidence. Together, these tools aim to unite various industries to perform streamlined data analysis leading to a greater understanding of future geological carbon utilization and storage.
Using Social Networks to Educate Seismology to Non-Science Audiences in Costa Rica
O. H. Lücke; L. Linkimer
Costa Rica has a very high rate of seismicity with 63 damaging earthquakes in its history as a nation and 12 felt earthquakes per month on average. In Costa Rica, earthquakes are part of everyday life; hence the inhabitants are highly aware of seismic activity and geological processes. However, formal educational programs and mainstream media have not yet addressed the appropriate way of educating the public on these topics, thus myths and misconceptions are common. With the increasing influence of social networks on information diffusion, they have become a new channel to address this issue in Costa Rica. The National Seismological Network of Costa Rica (RSN) is a joint effort between the University of Costa Rica and the Costa Rican Institute of Electricity. Since 1973, the RSN studies the seismicity and volcanic activity in the country. Starting on January 2011 the RSN has an active Facebook Page, in which felt earthquakes are reported and information on Seismology, geological processes, scientific talks, and RSN activities are routinely posted. Additionally, RSN gets almost instantaneous feedback from RSN followers including people from all rural and urban areas of Costa Rica. In this study, we analyze the demographics, geographic distribution, reach of specific Facebook posts per topic, and the episodic growth of RSN followers related to specific seismic events. We observe that 70 % of the RSN users are between ages from 18 to 34. We consistently observe that certain regions of the country have more Facebook activity, although those regions are not the most populated nor have a high connectivity index. We interpret this pattern as the result of a higher awareness to geological hazards in those specific areas. We notice that educational posts are as well "liked" as most earthquake reports. For exceptional seismic events, we observe sudden increments in the number of RSN followers in the order of tens of thousands. For example, the May 2013 Sixaola earthquake (Mw 5,6) showed a jump of nearly 25,000 followers. We see the RSN Facebook page as an opportunity to engage non-science audiences and encourage the population to participate in reporting seismic observations and thus providing intensity data for felt earthquakes. This approach to science education might transform the view of geological processes for Costa Ricans and might positively alter the current perception towards hazards.
Harnessing the Collective Power of Eyewitnesses for Improved Earthquake Information (ePoster)
R. Bossu; S. Lefebvre; G. Mazet-Roux; R. Steed
The Euro-Med Seismological Centre (EMSC) operates the second global earthquake information website which attracts 2 million visits a month from about 200 different countries. We collect information about earthquakes' effects from eyewitnesses such as online questionnaires, geolocated pics to rapidly constrain impact scenario. At the beginning, the collection was purely intended to address a scientific issue: the rapid evaluation of earthquake's impact. However, it rapidly appears that the understanding of eyewitnesses' expectations and motivations in the immediate aftermath of an earthquake was essential to optimise this data collection. Crowdsourcing information on earthquake's effects does not apply to a pre-existing community. By definition, eyewitnesses only exist once the earthquake has struck. We developed a strategy on social networks (Facebook, Google+, Twitter…) to interface with spontaneously emerging online communities of eyewitnesses. The basic idea is to create a positive feedback loop: attract eyewitnesses and engage with them by providing expected earthquake information and services, collect their observations, collate them for improved earthquake information services to attract more witnesses. We will present recent examples to illustrate how important the use of social networks is to engage with eyewitnesses especially in regions of low seismic activity where people are unaware of existing Internet resources dealing with earthquakes. A second type of information collated in our information services is derived from the real time analysis of the traffic on our website in the first minutes following an earthquake occurrence, an approach named flashsourcing. We show, using the example of the Mineral, Virginia earthquake that the arrival times of eyewitnesses of our website follows the propagation of the generated seismic waves and then, that eyewitnesses can be considered as ground motion sensors. Flashsourcing discriminates felt earthquakes within, as an average 90s of their occurrence, and can map, in certain cases, the damaged areas. Thanks to the flashsourced and crowdsourced information, we developed an innovative Twitter earthquake information service (currently under test and to be open by November) which intends to offer notifications for earthquakes that matter for the public only. It provides timely information for felt and damaging earthquakes regardless their magnitude and heads-up for seismologists.In conclusion, the experience developed at the EMSC demonstrates the benefit of involving eyewitnesses in earthquake surveillance. The data collected directly and indirectly from eyewitnesses complement information derived from monitoring networks and contribute to improved services. By increasing interaction between science and society, it opens new opportunities for raising awareness on seismic hazard.
See other posts from December 2013
---
Or read more blog entries about: citizen science, conference report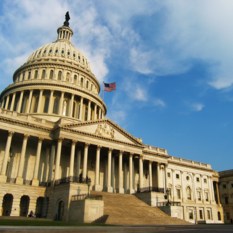 Fifteen years ago, Society members and passionate space advocates like you helped save the Pluto mission. Now we can do the same for missions to Europa and Mars.

Join over 27,600 people who have completed their petition and consider a donation to support advocacy efforts.
Featured Video
MISSIONS: Dawn In The Asteroid Belt With Marc Rayman

Pretty pictures and
awe-inspiring science.
Take flight with a selfie on LightSail™ in 2016!