---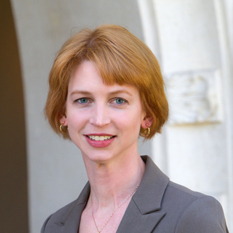 A week of Tweets
Posted by Emily Lakdawalla
21-08-2009 17:10 CDT
Topics:
Here's what I've been talking up on Twitter this week. If you'd like to see these in real time, Follow me at Twitter. A word on some conventions: "RT" means "Retweet" -- I'm repeating something that somebody else said. Anything preceded by an "@" symbol is the username of someone else on Twitter. Twitter is a microblogging service that limits updates to 140 characters in length; I use it primarily to post links to stories I don't have time to write about here on the blog and to mention really really tiny bits of news that aren't worth full blog entries.
Stephen Colbert will be on NASA TV Mon, Aug. 24, before Discovery launches the COLBERT treadmill to the Space Station. I'll be watching!
riday, August 21, 2009 12:58 PM
RT @HubblePAO: The Wide Field Camera 3 (WFC3) still has a few checkouts to complete, but it is now taking science images on a regular basis.
riday, August 21, 2009 9:51 AM
RT @NewHorizons2015: Q: When will NH get better images of Pluto than Hubble? A: 10 weeks before closest approach, starting in May, 2015.
riday, August 21, 2009 7:26 AM
Uh-oh: The latest Spirit status update says the rover is now in a dust storm.
hursday, August 20, 2009 10:43 PM
RT @LCROSS_NASA: Finding best crater to excavate: albedos, shadows, temps, [etc.] don't all correlate. Neat problem to solve.
ednesday, August 19, 2009 3:45 PM
Funny with a grain of truth: Contrast the publication styles and resulting careers of Newton and Galileo: http://is.gd/2nf29
uesday, August 18, 2009 1:33 PM
I'm spending today doing some housekeeping and updates to the vast "Explore" section of the Society's website: http://planetary.org/explore
uesday, August 18, 2009 9:17 AM
A very happy 2000 sols for the Mars Exploration Rover Spirit! (That's 2000 Martian days since Spirit landed.)
uesday, August 18, 2009 7:29 AM
Should anybody be broadcasting into space for aliens to hear? An article by David Grinspoon discusses the ethics: http://bit.ly/wF9Hi
onday, August 17, 2009 1:12 PM
RT @plutokiller: Pluto was the 2nd dwarf planet discovered, is 2nd largest, and will be 2nd visited. [For two points, what was the first?]
onday, August 17, 2009 10:09 AM
Lunar Reconnaissance Orbiter is halfway through commissioning and will get into 50-km science orbit on September 15: http://bit.ly/16ukM0
aturday, August 15, 2009 3:00 PM
RT @nivnac: Calypso pan taken while Spirit has been stuck at Troy http://tinyurl.com/kt3pca also includes QTVR by @mmbm
aturday, August 15, 2009 1:28 PM
RT @marsroverdriver: Today we plan sol 1999 for Spirit (in advance). Plenty of "party like sol 1999" jokes going around.
riday, August 14, 2009 3:05 PM
Take a little tour of the Tanegashima Space Center and Yoshinobu Launch Complex, where Japan's spacecraft lift off: http://bit.ly/FyBRm
See other posts from August 2009
---
Or read more blog entries about:
Featured Video
Class 9: Saturn, Uranus, and Neptune

Pretty pictures and
awe-inspiring science.
Let's explore the cosmos together!