---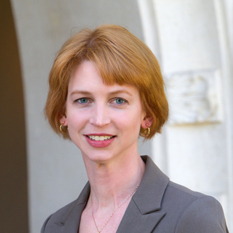 My Tweets this week
Posted by Emily Lakdawalla
07-08-2009 16:45 CDT
Topics:
I suspect that there are many of you who don't know about Twitter or if you do, don't want to have anything to do with it, so for you I am planning to post every Friday a roundup of the week's Tweets, which mostly consist of links to stuff that I think is cool but which I don't have time to write up properly. Enjoy! If you'd like to see these in real time, just go to Twitter and "Follow" me. This is a special bonus Friday with two weeks' worth of Tweets.
A word on some Twitter conventions: "RT" means "Retweet" -- I'm repeating something that somebody else said. And anything preceded by an "@" symbol is the username of someone else on Twitter. Twitter is a microblogging service that limits updates to 140 characters in length.
Friday, August 07, 2009 9:18 AM
oday I'm going to try to get a handle on all the kooky shadow action happening at Saturn as its equinox approaches August 11.
Thursday, August 06, 2009 5:30 PM
eijing News reports the Chinese Mars orbiter Yinghuo-1 has been delivered to Moscow for integration on Phobos-Grunt: http://is.gd/25FxO
Thursday, August 06, 2009 10:04 AM
am drooling over this upcoming CD and DVD release from They Might Be Giants: http://tmbw.net/wiki/Here_Comes_Science
Wednesday, August 05, 2009 7:23 PM
T @marsroverdriver: Saturn's day 5 min shorter than thought: http://is.gd/23n7i Injury += insult: not enough hours in Earth days, either.
Wednesday, August 05, 2009 7:20 PM
marsroverdriver MSL's sky crane has always seemed less crazy to me than Pathfinder- and MER-style airbags.
Wednesday, August 05, 2009 2:52 PM
part from my blog post about Ted Stryk's awesome Despina images, I'm having an unproductive day -- Anahita's at home sick.
Tuesday, August 04, 2009 6:34 PM
ool! New names for Titan plains will come from Frank Herbert's Dune novels: http://bit.ly/4FzAxh First such name in use is "Chusuk."
Tuesday, August 04, 2009 3:15 PM
ow-angle sunlight is really making Saturn's rings look weird now: http://bit.ly/Dqfy5 (Thanks to John Spencer for the tip!)
Tuesday, August 04, 2009 12:25 PM
ere's a lovely Quicktime VR pan of Spirit's surroundings at sunrise on sol 1984 (two sols ago): http://bit.ly/UVVjq via @MidnightMarti
Tuesday, August 04, 2009 11:23 AM
tay tuned: apparently there's something to announce from Kepler planet-hunting spacecraft, on NASA TV Thursday at 2 pm EDT.
Tuesday, August 04, 2009 10:18 AM
'm getting caught up: managed to remove 700 emails from my inbox yesterday. Thankfully it seems to be a slow week so far for space news.
Monday, August 03, 2009 6:14 PM
ongrats to Lunar Reconnaissance Orbiter! RT @LRO_NASA With LAMP's First light last night, all 7 of my instruments are now data collecting!
Monday, August 03, 2009 4:37 PM
t's time for the monthly report on the latest from Spirit and Opportunity's travels on Mars by A. J. S. Rayl: http://is.gd/21cSu
Monday, August 03, 2009 9:08 AM
'm back to "work," though I'm sitting in the kitchen with 3-month-old Sanaya adjacent. Only 1600 email messages to read and respond to!
Friday, July 31, 2009 3:07 PM
tuart Atkinson (@mars_stu) has written and illustrated a nice summary on meteorites found by the Mars rovers: http://is.gd/1WH9L
Friday, July 31, 2009 2:50 PM
ow, Daphnis' ring waves have waves on top of them -- more scenic goodies from Saturn near equinox http://is.gd/1WG5z
Thursday, July 30, 2009 8:09 PM
can't think about space for a couple of days -- too busy preparing for Anahita's third birthday party on Saturday!
Wednesday, July 29, 2009 6:17 PM
y 3-yr-old used to know that the Moon could be up any time of day. Some time in the last year, someone taught her it was only up at night.
Tuesday, July 28, 2009 9:55 AM
ongratulations to @NewHorizons2015 for passing the 14-astronomical-unit mark yesterday! Still nearly 18 AU from Pluto though...
See other posts from August 2009
---
Or read more blog entries about: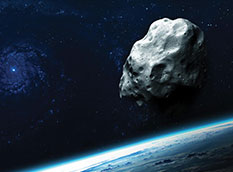 An asteroid or comet headed for Earth is the only large-scale natural disaster we can prevent. Working together to fund our Shoemaker NEO Grants for astronomers, we can help save the world.
Featured Video
Intro Astronomy 2017. Class 5: Venus & Mars

Pretty pictures and
awe-inspiring science.
Let's explore the cosmos together!