See other posts from January 2013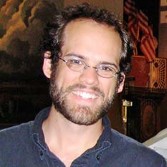 Sequestration Averted for Now
Posted By Casey Dreier
2013/01/02 12:28 CST
Topics: Space Policy
The House of Representatives passed a bill last night to permanently extend the Bush tax cuts for families making less than $450,000, extend emergency unemployment benefits for another year, and delay implementation of Sequestration, the across-the-board cuts to all federal agencies, for two months.
This means that NASA will not suffer a $1.4 billion cut today, $100 million of which would have come from the Planetary Sciences division, which already faces a cut in the proposed 2013 budget.
Again, this law only delays implementation of sequestration until March 1st, so expect a repeat of this drama in the coming months. Only if Congress can agree on a separate package of cuts totaling $1.2 trillion over the next decade will sequestration be rendered null.
They are Watching the Skies for You!
Our researchers, worldwide, do absolutely critical work.

Asteroid 2012DA14 was a close one.
It missed us. But there are more out there.
Send your name and message on Hayabusa-2.
Let's invent the future together!