---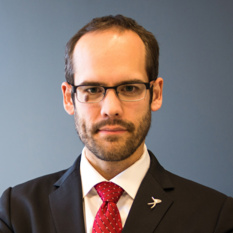 Introducing Cosmos with Cosmos
Let's Grab a Drink and Watch Cosmos Together
Posted by Casey Dreier
10-10-2013 20:07 CDT
Topics: fun
Starting this Sunday and continuing nearly every Sunday night until January 26th, I am going to gather with friends and watch every episode of Cosmos. I hope you'll do something like this with your friends and family, too. If you've never seen it, watch it. You'll be surprised how good it is.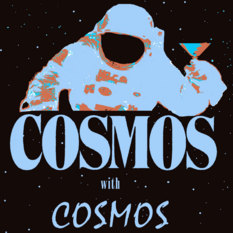 Our Viewing Schedule
Writeups will be posted no more than 24 hours later and linked to below.

Oct 13th: "Episode 1: The Shores of the Cosmic Ocean"
Oct 20th: "Episode 2: One Voice in the Cosmic Fugue"
Oct 27th: "Episode 3: Harmony of the Worlds"
Nov 3rd: "Episode 4: Heaven and Hell"
Nov 10th: "Episode 5: Blues for a Red Planet"
Nov 17th: [Break]
Nov 24th: "Episode 6: Travellers' Tales"
Dec 1st: "Episode 7: The Backbone of Night"
Dec 8th: [Break]
Dec 15: "Episode 8: Journeys in Space and Time"
Dec 22nd: "Episode 9: The Lives of the Stars"
[Break]
Jan 19th: "Episode 10: The Edge of Forever"
Jan 26th: "Episode 11: The Persistence of Memory"
Feb 2nd: "Episode 12: Encyclopedia Galactica"
Feb 9th: "Episode 13: Who Speaks for Earth?"
Why? Because we're rapidly approaching the last time we can ever watch Cosmos as just "Cosmos."
Fox's new series begins sometime early next year, starring the ever-so-excellent Neil deGrasse Tyson in the main role.
I'm excited about it, but once it airs, there will be two Cosmos series. Our brains will inevitably make comparisons between the staging, special effects, themes, music, etc. Think of how the Star Wars trilogy changed after Episode One.*
So I'd like to take advantage of the next few months to re-watch Cosmos, the original, without any comparisons. We're calling this "Cosmos with Cosmos," after an informal Cosmos-watching group I participated in while my wife was a graduate student at Cornell University. We'd get together with friends once a week, make some cosmos, watch an episode, and then talk about it. Cosmos with Cosmos. But you could call it Cosmos with Beer, Cosmos with Apple Pie, or just Cosmos with Friends.
Every Monday, I will post a piece discussing the previous night's episode, and hopefully feature guest posts from scientists and Society members (not necessarily different groups!) for people to follow along with, comment, and discuss. I'll generally follow a format that I enjoy from the AV Club TV reviews: general episode recap, discussion, observations, and user comments.
So even though we can't throw formal viewing parties, we can watch it more informally with friends and then talk about it online. This series is nothing if not thought-provoking.
There are multiple ways to watch. Hulu has the whole series available to stream for free (though with commercials). iTunes has it. Of course, you could get all old-school (like me) and watch it on the Cosmos DVD box set
.
We'll also post my (and your) favorite cosmopolitan and virgin cosmopolitan recipes, too.
Enjoying a drink, friends, and a mind-expanding show about the interconnectedness of the universe sounds like just the thing we need to put the world into perspective for a while.
I hope you can watch this with us.
Obvious disclaimer: I'm not making any quality comparisons between Episode One and the new Cosmos. Episode One was a once per century disappointment-level event.
See other posts from October 2013
---
Or read more blog entries about: fun
Featured Video
Class 9: Saturn, Uranus, and Neptune

Pretty pictures and
awe-inspiring science.
Let's explore the cosmos together!