---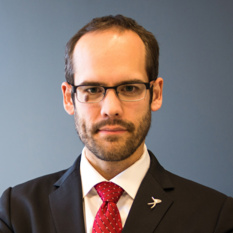 Checking in with the Future of Mars Exploration at NASA
Posted by Casey Dreier
27-02-2013 14:17 CST
Topics: Space Policy, FY2014 NASA Budget, Future Mission Concepts, Explaining Policy, Mars, Mars 2020
Despite the counter-programming of the press announcement of the new crewed Mars mission by Dennis Tito, I was following today's meeting of the Mars Exploration Program Analysis Group (MEPAG), NASA's community forum for scientific input on future Mars exploration.
MEPAG meetings occur a few times a year and offer the scientific community a chance to interact with representatives from NASA Headquarters about current and future Mars mission plans and priorities. MEPAG reports to the NASA Advisory Council which in turn advises the NASA Administrator about issues within the agency. Policy is important, and a lot of important insights and background information can be conveyed in these meetings, as it can give hints to agency priorities and goals (presentations from the Human Exploration Sections, for example, repeatedly crop up in these meetings).
If there was a theme to today's meeting, it's that the Mars program is doing very well, considering. Statements to this effect were repeated many times by NASA representatives throughout the day, and though I feel they're generally correct, it's cold comfort to many in the scientific community who still feel the sting of NASA's last-minute withdrawal from the joint-European ExoMars and TraceGas Orbiter missions last year due to unexpected budget cuts.
But it's true that the Mars program is doing ok! There is a relatively big, ambitious mission to Mars on the books (leaving in 2020). There are many active missions exploring Mars right now, and two more departing soon: MAVEN, which will explore the history of Mars' atmosphere will launch this year; and Insight, which will probe geophysical questions about the planet, launches in 2016.
So it's really a question of moving on after the past loss. There is a good future, it's not what most people wanted, but it's still pretty good. Given the budget issues, especially now with sequestration, a possible government shutdown in March with the expiration of the current funding bill, and general political gridlock, it is somewhat amazing that these future missions are (so far!) making it through relatively unscathed.
Now for some stray observations:
2020 Rover Mission
The Science Definition Team (SDT) was selected for the 2020 Rover, which will formulate the specific scientific goals of the mission. This group will complete its work by July 1st, 2013.
The rover, while using Curiosity hardware, will have a different suite of scientific instruments. The budget for these is around $80 - $100 million, about half of what was ultimately spent on Curiosity's science payload.
Michael Meyer, the lead scientist in the Mars Exploration Program, said that the instruments themselves will have to be simpler (or, at least the entire integrated package of instruments will have to be simpler) than Curiosity in order to stay within cost constraints. They just don't have the time and money to develop really sophisticated instruments (note: this is not necessarily a bad thing).
Will the new rover mission have a drill and caching system to store samples for eventual return to Earth? No comment until the science definition team finishes its work.
A cache and a drill would not considered part of this instrumentation cost, and they are open to international collaboration. All international contributions for instruments would have to go through the instrument selection process, which is an open competition, the announcement of which will be made by the end of Summer or early Fall.
Could the Mars 2020 rover use a SpaceX Falcon 9/Falcon Heavy? That decision is way off in the future, but the rockets would have to be rated to launch nuclear material first before they could consider it, since it's likely that the 2020 Rover will use a MMRTG for power.
Sequestration will not effect the 2020 Rover mission as yet, since funding doesn't really ramp until a few years from now.
Budget and other Issues
"I've spoken for three minutes and provided zero real information, and that's everything I know about the budget." - John Grunsfeld, head of the Science Mission Directorate, speaking the truth.
This MEPAG meeting was entirely virtual, a direct result of possible sequestration and other funding uncertainty issues.
Jim Green, the Director of Planetary Sciences Division, strongly advocates that Congress pass a budget for 2013 (right now they're on a continuing resolution). Early versions of the 2013 budget circulated in Congress restored some of the funding cuts to the Planetary Science division at NASA. Another continuing resolution would effectively implement the full amount of the Administration's 21% cut to the division (bad).
Green acknowledged that NASA's small planetary missions (these are called Discovery-class missions) are not progressing a the pace recommended in the

Decadal

Survey (also bad).
With current budget uncertainties, Green is committed to preserving Research funding in order to continue to support the scientific community. Recent drop of acceptance rates of grant proposals is due to the fact that grant proposals have doubled in the past few years and money has not. Upcoming missions like OSIRIS-REx and Insight will help somewhat by funding participating scientists.
Plutonium-238 restart is progressing well, and the Department of Energy is currently irradiating test targets as we speak and developing new guidelines for full-scale production start next year.
See other posts from February 2013
---
Or read more blog entries about: Space Policy, FY2014 NASA Budget, Future Mission Concepts, Explaining Policy, Mars, Mars 2020
Featured Video
Class 9: Saturn, Uranus, and Neptune

Pretty pictures and
awe-inspiring science.
Let's explore the cosmos together!