See other posts from December 2012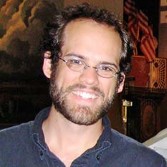 Planetary Society Hangout Thursday noon PT / 2000 UT: GRAIL's Demise, Curiosity Arrives, and the 2020 Rover Surprise
Posted By Casey Dreier
2012/12/13 12:15 CST
Topics: mission status, Space Policy, events and announcements, podcasts and videos, Planetary Society Video, Future Mission Concepts, the Moon, Mars, GRAIL, Curiosity (Mars Science Laboratory)
Join us for the next episode of our weekly hangout series with the Planetary Society.
On Thursday, December 13th, at noon PST, we'll feature Emily Lakdawalla and Bruce Betts from the Planetary Society to discuss the new announcment of where the GRAIL spacecraft will "deorbit" (i.e. crash) into the Moon, learn what the Curiosity rover is doing, and understand how we'll get to the new rover in 2020 and how the mission will be defined.
Background reading:
We'll embed the hangout video right into this page or you can sign up to watch on our Google+ Event page.
As usual, we'll be taking questions from our viewers via Twitter (use hashtag #planetarylive), comments on the G+ event page, or comments on the YouTube page that will be broadcasting the hangout.
They are Watching the Skies for You!
Our researchers, worldwide, do absolutely critical work.

Asteroid 2012DA14 was a close one.
It missed us. But there are more out there.
Send your name and message on Hayabusa-2.
Let's invent the future together!