---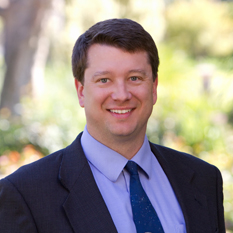 Opening the New Horizons Time Capsule
Posted by Bruce Betts
07-07-2015 10:03 CDT
Topics: New Horizons, Messages from Earth, Pluto
New Horizons is about to perform its close flyby of Pluto on July 14, 2015. It takes a very long time to get to Pluto. To emphasize this, The Planetary Society, in collaboration with the New Horizons mission, collected "photographs of things in 2006 that people expect will be transformed by 2015." I am very excited to announce the time has come…we have digitally opened the time capsule, as shown in this video, and the actual time capsule contents are below.
Background
Pluto averages 40 times farther from the Sun than Earth. Always striving to find random space facts to express mind bending concepts like how far away Pluto is, I and others tried to think of a way we might express how incredibly far Pluto is by utilizing how long it would take the New Horizons spacecraft to get there—9 ½ years despite leaving the Earth Moon system at a higher speed than any other spacecraft in history.
So, starting shortly after the New Horizons launch in January 2006, The Planetary Society, in collaboration with the New Horizons mission, invited the people of the world to submit pictures and short captions of "things in 2006 that people expect will be transformed by 2015." A judging panel selected 50 Winning entries, from 17 countries, based upon the perceived likelihood that the subject of the photo would change over the next nine years, the aesthetic quality of the photograph, and the originality of the subject. Winning entries were announced and displayed, but then removed and placed in a virtual, digital time capsule, not to be viewed again until 2015 near the time of the Pluto encounter.
The Opening of the Time Capsule
With encounter one week away, we have opened the time capsule. Here it is, representing messages from Earth 2006. The Time Capsule was been divided into four categories: Nature, Technology, Places, and People. We have collected the images into 4 montages. Check out the images, but also the captions, which are often key to understanding what people thought would change in the images. Some things did change a lot, and some not so much. What do you think has changed significantly since then, in these images, or otherwise?
It has been a long wait to get to Pluto, but #worthit. Our world has changed in those 9 years, and our understanding of the worlds of the Pluto system has changed since then, including discovering more moons. I can't wait for the changes in our understanding of the Pluto system that are about to take place.
New Horizons Time Capsule Selections: Nature
a. José Martins, Portugal: "This photo was taken on January 18, 2006 in the estuary of the river Sado, in the town of the Comporta. In nine years, a good part of this magnificent scenery will disappear due to the constant rise of the oceans!"
b. Eric Moldenhauer, USA: "This is a photograph of what we in Colorado Springs call the "Scar on the Mountain". It is not very appealing to the eye, especially since it can be seen throughout the city. It is just a few miles north of Pikes Peak, "America's Mountain". Humans produced this scar to build roads and other projects. Fortunately, the scarring has ceased and new vegetation is taking hold. When New Horizons reaches Pluto in 2015, I believe there will be more trees, more bushes, and much more vegetation. It is said that time heals all wounds; I guess we will see how well time heals this wound."
c. David Ortman, USA: "These are rocks I stacked this year on Fidelgo Island in Puget Sound. By the time the spacecraft reaches Pluto each rock will embark on a separate journey in the years ahead, carried by the tide and currents to who knows where."
d. Christopher Davidson, New Zealand: "This is a photo of the Fox Glacier, on the West Coast of the South Island of New Zealand, taken in January 2006. If I sought out and stood in the same spot a decade from now, I wonder what it is that I'd see? The same image of eerie beauty and majesty, unchanged? Or the bare mountains only, a symbol of what is lost and can never be recovered?"
e. Randy Milner, Canada: "Back from the Brink -- reassertion of the Elk Island National Park Buffalo (Alberta, Canada)."
f. Christian Schwarze, Germany: "The photo shows a descendant of the Holy Thorn of Glastonbury. The history around this particular tree is a little bit like mine. In both cases, we have not found our final destination yet. Where will we be in 2015? Will I find the final place for the tree? Will I have found mine? Will I live my dreams and fantasies of today in 2015? We only can see the steps in front of us, but which path lies ahead? The difference between dream and destination is -- to take action. Yesterday, Today, or Tomorrow: 'the only good way to watch is to watch with the heart.'"
g. Alexander MacDonald, Canada: "Rising standards of living and education will increase pressure around the world to improve the living conditions of captive animals such as seen here in Aleppo, Syria."
h. Jennifer Gesualdi, USA: "My family recently took a cruise to Costa Rica. It was a beautiful country, and the people care deeply for their environment and wildlife. We visited a sloth sanctuary and were able to get up close and personal with these very gentle creatures. The sanctuary is working hard to protect this species from extinction. There were four babies less than a month old when we were there. I just hope in nine years the sloth will be thriving in its natural habitat."
i. Stephen D'Amato, USA: "Even in the smallest of creaks and streams, water never ceases to elicit its powerful beauty. Here, as a water droplet surfs atop a leaf, we are reminded of the essential vitality which water provides to all of the Earth's species. In the coming years, as our world's population increases and fresh water supplies decline, we must be vigilant to protect and preserve our greatest natural resource."
j. Katie Berryhill, USA: "By 2015, we will have discovered many more species of aquatic life as we extend our experience on Earth to the final frontier of our own planet, possibly even finding the key to curing intractable medical conditions."
New Horizons Time Capsule Selections: Technology
a. John Purdy, USA: "Digital driving and directions -- hopefully all vehicles will be able to drive themselves along roadways that electronically tell you where you are and help you navigate. GPS and head-up technology will enable display of road signs such at this on your dashboard or windshield and make driving safer and easier."
b. Lucio DiGiovanni, USA: "Solar panels on top of my Garage that can generate up to 4.56 KW of DC power that gets converted to 4.104 KW of AC power by a Fronius model 4000 Inverter. The estimated Annual Production is 3,488 KWH. Each module is a Sanyo model HIP190BA3, and the 24 modules create a 308 Square Foot PV Surface area. The PV Panel Rated Efficiency is 16.1 %. This provides about 16% of the power I use at my home. I believe that in nine years the efficiency of these PV panels will be more than 16.1 %, and the same surface area will generate significantly more electrical energy than the currently Estimated Annual Production of 3488 KWh."
c. Ben Cooper, USA: "New Horizons sets sail to Pluto! Photo by Ben Cooper."
d. Katherine Sniffen, USA: "In 2015, I think we will travel differently -- big jets are already falling out of favor, and as fossil fuels continue to run low and increase in price, new technologies will emerge."
e. David Glaser, USA: "Today, the Toyota Prius is one of just a few car models that get 50 miles per gallon or more. There aren't too many of these cars on the road now, but concern about global warming and oil dependency is making them more popular. Maybe by the year 2015, a car that gets 50 miles per gallon will be considered a gas guzzler!"
f. Agrim Singh, India: "School Children will not be carrying heavy bags to school. Instead they will be able to carry their study material in a small USB Drive. It will be an age of E-Learning."
g. Lena Petersson, Sweden: "Technology at workplaces will most certainly improve."
h. Bill Sterns, USA: "As fuel prices continue to rise and oil resources continue to become increasingly depleted, more and more people will shun large gas-guzzling cars and embrace small, fuel efficient cars such as this Smart CDI."
i. Valerio Varela, USA: "Optical Disc Storage media formats like CDs, DVDs, Red Laser, Blue Laser with all multilayer reader-writer capacity would become obsolete many years later or will stay used by us!"
j. Zafar Iqbal, Pakistan: "Internet Technology is changing and shaping our lifestyles -- what we think today will not be the same tomorrow. IT is playing a dominant role in our lives. See what happens after nine years in desktop technology."
k. Richard Thai, USA: "This piece of ordinary corn appears to be just a simple vegetable that we consume everyday, but in the future it will represent something else. As petroleum increases in consumption and becomes scarcer, alternative fuels like biodiesel will be needed to fuel our cars and fuel our ways of living. So I bet that corn will be seen more as a fuel source than how we see it now as part of a food group. So in the future, you will not see corn sold at your local supermarket for six for a dollar, but instead it will be a luxurious delicacy that wouldn't be wasted."
l. Ryan White, USA: "The humble AA battery. 2,500 milliamperes per hour and re-chargeable. What will we see in 2015; 10,000 mAh? Perhaps water powered? Or will the AA battery go the way of the Dodo? Time and technology will tell."
m. Christopher Tompkins, USA: "Someday, printed books may become less common, as technology advances and people begin to store their books in electronic format in an effort to save space on shelves."
n. Angela Duvall, USA: "Hydroponics will overtake traditional farming methods in the Salinas Valley (photo credit: "A. Duvall, with permission of Jack-O-Lantern Farms, Muscle Shoals, Alabama)"
o. Richard Kapp, USA: "New Horizons Custom PC Postage. The 39-cent USPS PC Postage stamp shown was produced with the permission of the Public Affairs Office at JHU/APL, Laurel, Maryland. PC Postage is new technology in 2006, but what postage will we be using for our mail in 2015? Will a new technology replace the postage of today?"
p. Brian Herman, USA: "Life is a series of thoughts and emotions over time. In the future, a unified device will help you plan, control, and share your life's day-to-day and moment-by-moment experiences. It will connect you with those whom you love and share interests, and allow you to retrieve audio, video, and text from the past and present. It will inform, empower, and inspire you. It will prompt you and help you to discover, choose, and achieve goals and activities that will bring you pleasure, engagement, and meaning. It will help you contribute to the greatest good, and you will find an enduring happiness."
New Horizons Time Capsule Selections: Places
a. David Hutchison, USA: "Detroit as seen from 83.05159W 42.32875N (atop the Ft. Shelby Hotel) looking South East towards the Ambassador Bridge. Does this building remain to provide the same perspective and if so, how has the perspective changed since 2006?"
b. Michael Intravartolo, USA: "This photo was taken in my friend's backyard in McHenry County, Illinois. This area is getting built up very fast, and the county wants to build a bypass road through this site. In nine years, the house and the pond and the wildlife just might not be there.
c. Emerson Cohen, USA: "Downtown Manhattan, NYC from New Jersey, from the Battery to 42nd Street on March 5, 2006. In the center is site of the World Trade Center, now overshadowed by the World Financial Center. 7 WTC is virtually complete, and the Deutsche Bank Building is scheduled for demolition. Construction of the 9/11 Memorial and the Liberty Tower are to start this year. In 10 years, the view should be much the same, but reaching 1776 feet into the sky should be a new tower and perhaps several more."
d. Janis Arnold, USA: "Niagara Falls, Canada, View of the Horseshoe Falls from Room 1512 of the Marriott on February 20, 2005. There is little snow and not much ice in the river. Temperature is 27 degrees F. Just ice on the trees and the lawn of Goat Island from the mist of the falls. How much warmer will the winters be in 2015? Will there be any ice here in February. Has global warming accelerated? Will the shape of the falls have changed due to erosion as it has for millennia?"
e. Visa-Valtteri Pimiä, Finland: "A road twisting and turning in Norway near a small village not very far from some fjords. Time has had some effect on the scenery, but how shall people and settlements change this place in nine years?"
f. Michael Perlbach, Germany: "This is a panorama of my hometown Hamburg, Germany taken July 29 2006 from the rooftop of the house where I live. I have chosen this particular view because it has already changed a lot over the past seven years, and I expect more changes in the 10 years to come. With a little luck, I will be able to make a another picture from the same viewpoint when New Horizons reaches Pluto -- just for comparison ;-)"
g. Robert McCullough, USA: "Within the next nine years, Launch Complex 39B, one of the most historic sites on Earth, which once served as the starting point for journeys to the Moon and was later graced by the space shuttle, will be reconfigured to support our nation's latest great adventure into the unknown -- the Ares rockets that will return humanity to the Moon and beyond. Space exploration has always been a spark in the human consciousness and represents the greatness that is in all of us. Launch Complex 39 stands as a monument to that human spirit and, with this new construction, will continue to inspire people for years to come. I can't wait."
h. Ludek Zika, Czech Republic: "In the town of Benesov, major reconstruction of railway station platforms is planned in following years."
i. Darcy Finden, USA: "This is Fermilab. It is currently home to the world's most powerful particle accelerator. By 2015, a newer and more powerful accelerator will have been operating for eight years and will have expanded our understanding of the universe immeasurably. Theories will be proved or disproved. What we now know to be true could be shown to be completely wrong. We may uncover more questions than answers. Either way, we will have made a huge step toward understanding the existence of the universe."
j. Nicholas Hall, Canada: "New and Old. A Boeing jet can be seen to the left of this ancient Moai as it prepares to land on Easter Island (3,700 kilometers from Chile). As temperatures rise on Earth, will islands like Easter Island be in danger of flooding? Will new plane technology be less harmful to the environment?"
k. Hendrie Sukendro, Indonesia: "This view of Mexico was taken from the Schlumberger's office in December 2006."
l. Mike Uyl, Netherlands: "This is the barn of the miller of De Zandhaas, a Dutch windmill in Santpoort. After a long and emotional discussion, it will be rebuilt to a house for the miller so he can live next to his mill, but this 150 year-old barn will be transformed completely, and not everybody is a fan of that transformation. In 2015, this picture will be less picturesque I am afraid."
m. Andrew Ferguson, USA: "Fire at the Old Capital Grill in Downtown Golden, Colorado. It was built in 1863 and served as the Territorial Capitol for Colorado until statehood was declared and the capitol moved to Denver. The Capital Grill is currently under renovation."
n. Simone Gallina, Italy: "Antoni Gaudi's "Temple Expiatori de la Sagrada Família" in Barcelona (Spain). As this architectural project started in 1866 and is still a work in progress, it will be interesting to see what it will look like in 2015."
o. Glenn Whiteside, USA: "This is a picture of our basement living room, our "comfort space," and I anticipate it will change greatly in nine years -- especially technology items such as the TV and stereo, the clothes iron, and even living things like our cat Mighty seen drinking from a glass on our coffee table (the Serengeti watering hole for house lions)."
New Horizons Time Capsule Selections: People
a. Andreas Vossinakis, Greece: "This is my wife with my goddaughter, standing by the river in front of an old stone bridge at my wife's village of Chrysaygi in Voio county. They are going to change of course by the year 2015. I don't know about the bridge. It's been there since 1795."
b. Courtney Webber, Australia: "The Maiko and Geisha of Japan are a dying breed. There are very few left in all of Japan today and who knows how many, if any, will be left in the future?"
c. Teresa Hartman, USA: "My dream is that, in the next decade, no one has to undergo radiation to their bodies to get rid of cancer cells."
d. Daniel Brett, UK: "This is a picture of three generations of the women of the Gurung family of Tinchuly, Darjeeling, India. They have set up an eco-tourism spot to help preserve the local environment while encouraging tourism for their local community. They run a guest house (pictured), but have farmed the Himalayas for centuries. Are they the future for sustainable development and conservation? Or will their traditional way of life vanish?"
e. Edward Mathews, USA: "Tree of Life. Most of what you see in the picture will have changed in nine years -- the tree, the kids in the tree (Abby Mathews, Mitch Mathews, Carla Howard, Nicole Howard), and the car in the background (1997 Ford Taurus) which will be in a salvage yard by 2015."
f. Victor Coelho, Portugal: "What on Earth will have changed by the time New Horizons arrives at Pluto? The children. Peter has a poster of New Horizons in his room. Peter is eight years old now. What will Peter be like in nine years? How will he look back at his poster? Greetings, Peter of the future! From your father, 2006."
g. Ralph Petrozello, USA: "'Objects in Mirror Are Closer Than They Appear': I know that my 16 year old mini-doxie, Otto, will be gone in 2015, but his memory will live on."
h. Milene Wendling, France: "The human being, in the first moments of its life, progresses quickly. This small girl, over a period of nine years, will live and will be carried by this world in perpetual evolution. With others, she will prepare to find the right harmony between our progress and the protection of life on Earth. It will be the largest and noblest of the changes."
i. Ulyana Horodyskyj, USA: "'What the world needs is love, sweet love.' A lyric from a song says it all. From 2006 to 2015, love will bring life into the world. In a year, more than 132,000,000 are born and just over 55,000,000 die. That means an increase of about 77,000,000 people per year. Thus, from 2006 - 2015, love will bring almost 700,000,000 new lives into the world. Love can change our world. In 700,000,000 ways."
See other posts from July 2015
---
Or read more blog entries about: New Horizons, Messages from Earth, Pluto
Featured Video
Class 9: Saturn, Uranus, and Neptune

Pretty pictures and
awe-inspiring science.
Let's explore the cosmos together!